Bahama Shutters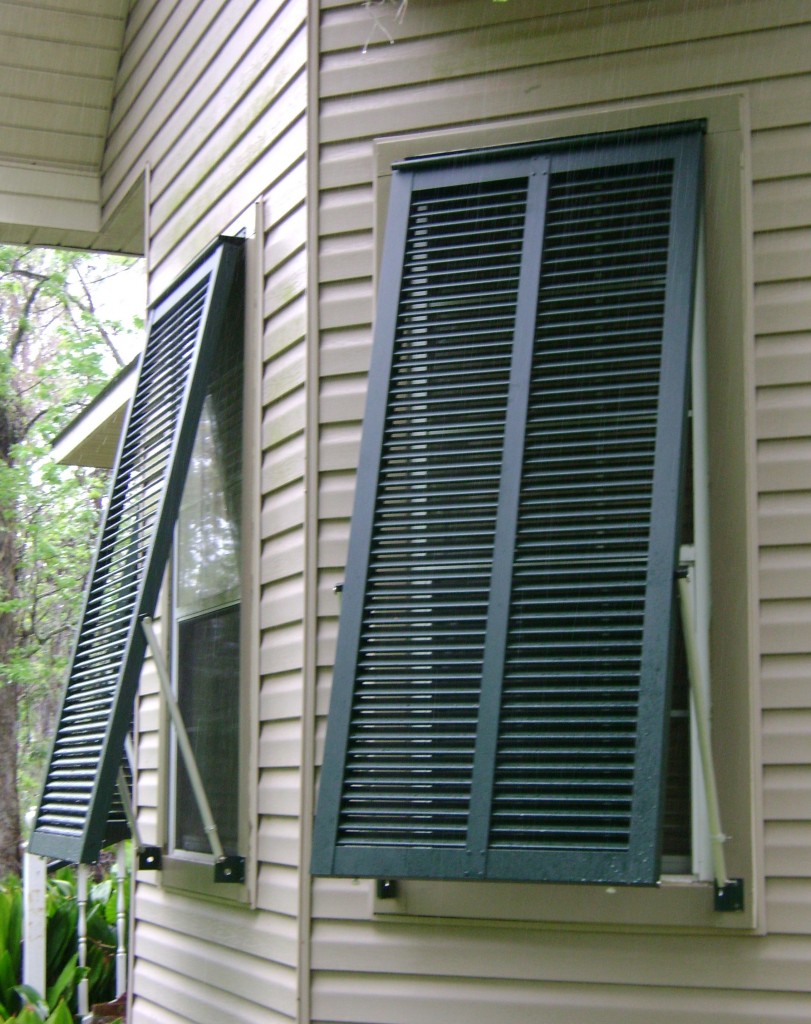 A Miami favorite throughout the 50s and 60s, Bahama hurricane shutters offer permanent shade protection as well as excellent storm protection. Today's Bahama shutters are manufactured from heavy extruded aluminum. They are permanently mounted above each opening on a 45 degree angle. The design of this modern Bahama hurricane storm panel shutter allows the homeowner to see through a perforated aluminum panel positioned
Characteristics: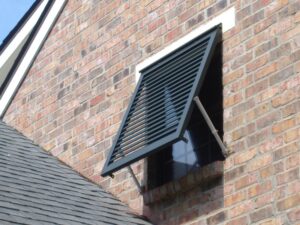 • Extremely popular as storm protection and adds to the charm of your home.
• Architecturally pleasing.
• Easy to install on any existing home.
• Easy operation from inside or outside the home or office.
• Provides excellent security.
• 14 standard colors.
• Bahama shutters provide convenient light, ventilation and privacy control in daily use. Support arms are adjustable to 60 degrees. Longer support arms are available to 90 degrees.
• Increased sound control.
• Convenient Light control.
• Improved insulation from heat and cold.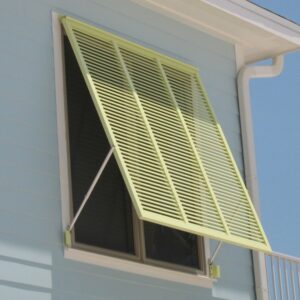 Bahama Shutters should be considered if…
• You are in the design or construction stage.
• Have an existing home
• Stucco, brick, wood fascia, or frame.
• Ease of operation is important.
• Sun and light control is important
• Security is important
• Sound control is important